Grab a cup of coffee & scroll on down.
The challenge: Austin's newest chicken place, run by one of the most successful restaurateurs in the city, needed a story. He needed something that would set Happy Chicks apart from the other fast casual chicken restaurants in the area.
So, the venerable Arts + Recreation asked for a little strategic copywriting help to support the logo, web design and in-store work they were doing for the restaurant.
My response: Three brand story concepts that would paint a picture for the target market, showing how Happy Chicks is the natural choice for a quick, quality meal. Ultimately, they chose "We've got what you're craving"…
Austin's favorite chocolatier needed to transform basic product description copy to vibrant stories that match their gorgeous visuals. I partnered with the growing creative team to develop more consistent and strategic messaging throughout the customer's experience. We traced the customer journey and up-leveled re-targeting ad copy, updated packaging copy to be more relevant to the customer who was ready to dig in. We ensured the automated emails being sent felt like a continuous conversation, and were going out to the right folks at the right time. At the time of engagement, the website had just moved to Shopify, and all copy needed an overhaul. I was charged not only with bringing the products to life in descriptions, but to offer just the right mix of personality and function for all three brand targets: consumers, wholesale, and custom corporate accounts.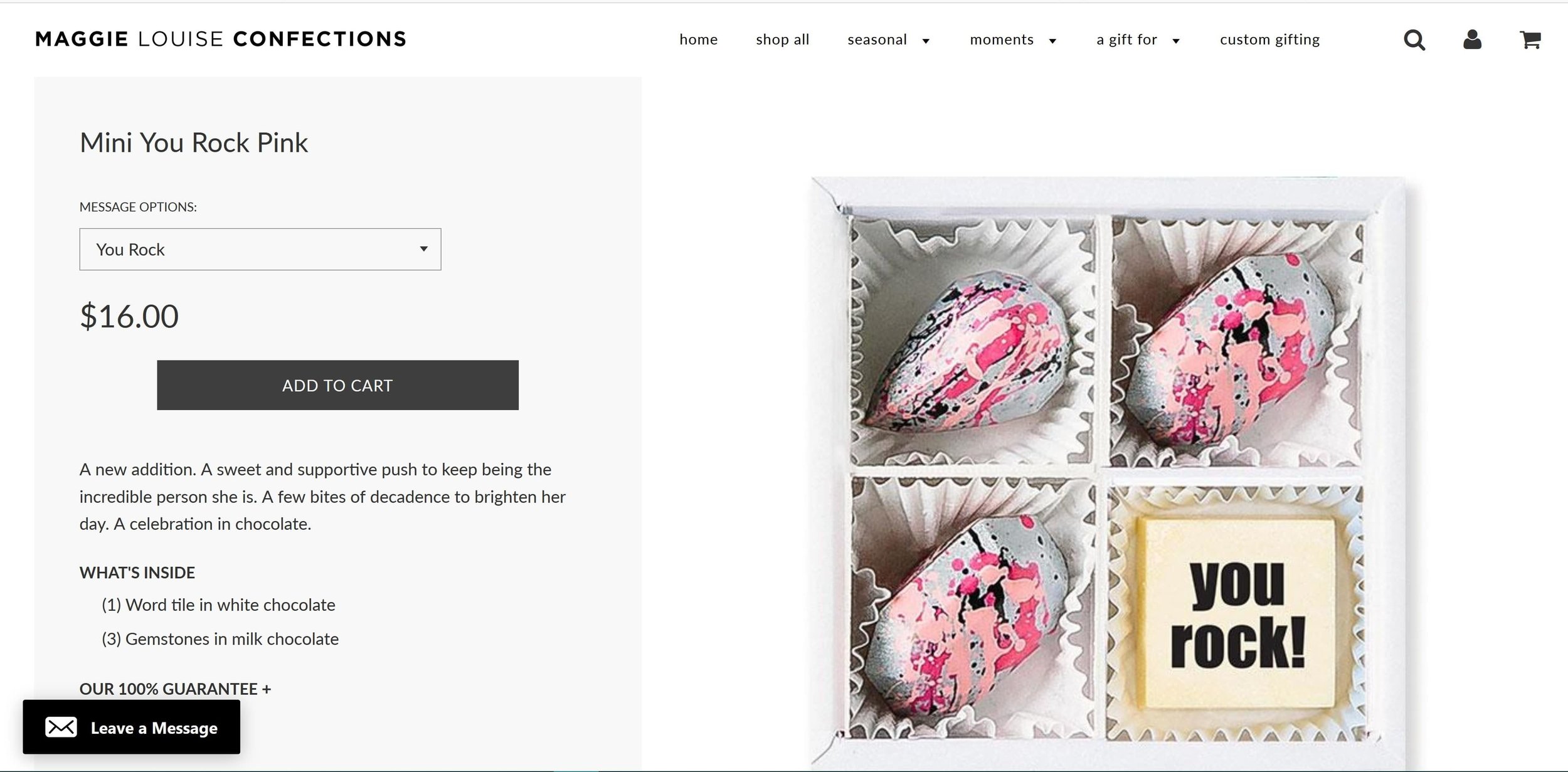 Port Aransas has no shortage of options for deep sea fishing charters. So, to reel in the customers, Captain Dorman needed to more clearly communicate how his business was different from the dock next door. He hired Garrett Digital, an expert SEO strategist who tapped me to bring the story to life. Danny Dorman's story of growing up on the water and his passion for sharing the joys of fishing with everyone from experts to families made my job a breeze. Plus, the new site makes it easy for potential anglers to find the information they're looking for, and book the right trip for their group.
Just a month after re-launching the fresh website copy, optimized for SEO, Coastal Charters has moved from page four to page one in search results!
Nano Pure: Website
When Nano Pure was re-branding and ready to take on everything we know about hand sanitizers, I jumped aboard. I defined the brand's voice, made the nanotechnology behind the product easy to understand, and told stories via web copy about how Nano Pure could impact the lives of everyone from new parents to those with compromised immune systems.